The Latest News from Devoney (October 2020)
Dear Jane-Friends,

Each time I write you, I think, "Maybe next time we're in touch, it will feel a little less cataclysmic?" So far, not so! At least Jane Austen has lots of quotes to amuse and console. "Facts are such horrid things!" from Lady Susan keeps swirling through my mind this weekend. What are you doing, reading, and watching to try to stay centered and sane these days? Your ideas welcomed. Shoot me an email.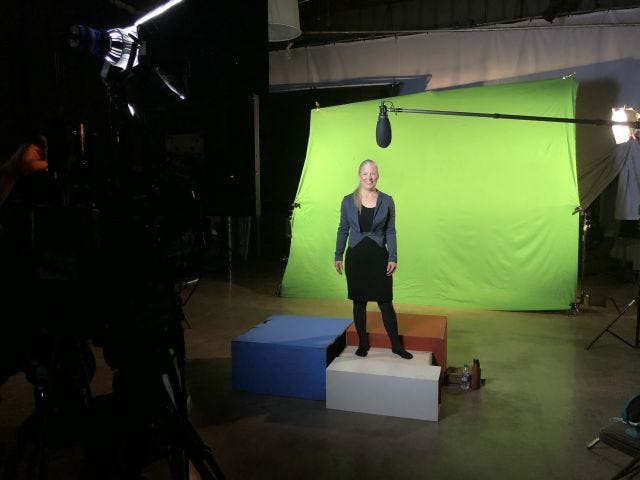 One of the things I've been doing lately is checking the date in the French Revolutionary calendar. Did you know that, for a time in the 1790s, when Jane Austen was writing her juvenilia, the French lived under an entirely different set of days, months, years, and festivals? By that calendar, today's date would be 12 Vendémiaire CCXXIX. That's the month of "vintage," of grape harvest, and the first month of the calendar's year. Cheers to that, right? I look up this factoid to remind myself that things that often seem fixed are not necessarily fixed, in ways good and not. Worlds can change--for the better and for the worse--over generations or in an instant. May we now be on our way to something better.

COMING SOON: THE GREAT COURSES on JANE AUSTEN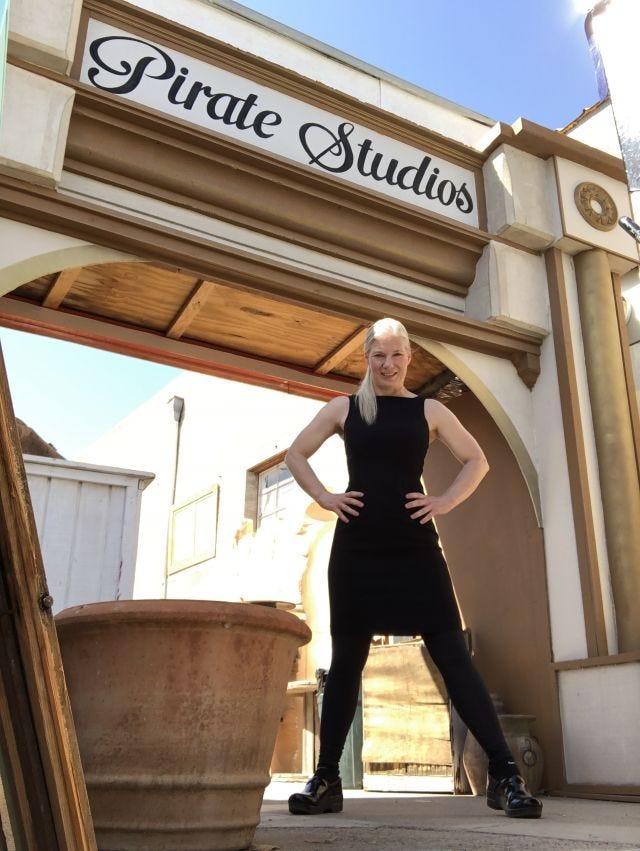 I know we've all had a wild week. Mine was weirder than usual, too. It was the first time in 6 months I spent workdays with strangers, on an unusual set, at Pirate Studios in Phoenix, taping 24 thirty-minute Jane Austen video and audio lectures for The Great Courses. We did it in four days. It was definitely crazy, although I hope the final product doesn't show any sign of it, nor of the fact that the temperatures were over 100F, without AC in the studio. I guess we suffered for our art and the future of knowledge? I believe in these lectures, and I hope you'll eventually give your thumbs up to them. I'll be sure to keep you posted about their release.

SEE YOU AT A VIRTUAL EVENT SOON?

Will I see you next weekend (10/9-11) at the Virtual Annual General meeting of the Jane Austen Society of North America? The Rock Stars of the Regency session promises to be a lot of fun. I'm not speaking this year, but I hope that we'll see each other in person next year, October 2021, in Chicago. I'm a keynote lecturer, and the theme will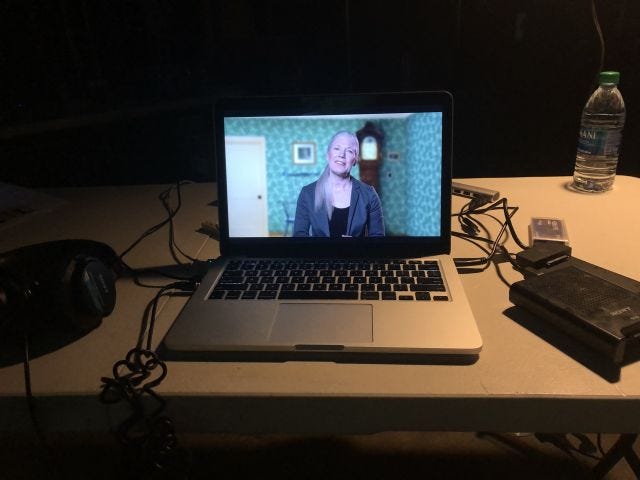 be "Jane Austen and the Arts." (JASNA AGM 2021's organizers are calling now for proposals for breakout speakers.)

My other upcoming speaking gigs are virtual, with a couple of wonderful ones happening in a month, including those hosted by the Glendale Public Library ("Pride & Prejudice & Zoom!" on November 7th) and JASNA New Jersey (November 14th). More on those next month. If you're someone who can't get enough of virtual book events, you'll want to follow Sarah Nicholas's weekly newsletter, "Virtual Author & Writer Events." There is literally something every day I wish I could watch/participate in, from her terrific list.

YOUNG PEOPLE DOING AMAZING AUSTEN-Y THINGS!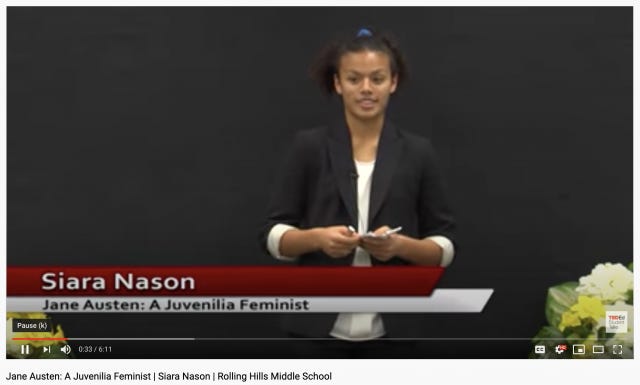 Before the pandemic, I had a lovely exchange with a middle school Jane Austen student, asking if I'd be willing to be interviewed for her school project, a speech. I get a few requests a month from high school students but not many from middle schoolers. She seemed really smart. We exchanged a few messages. Then the pandemic happened. When we reconnected, I got to see what she'd produced: a brilliant TEDx talk. I'm blown away. Here's Siara Nason, talking about her experiences reading books, being stalked, discovering Jane Austen, and feminism. Thank you, Siara, for giving me hope for a better future. Everyone: this is an incredible rising star and one to watch.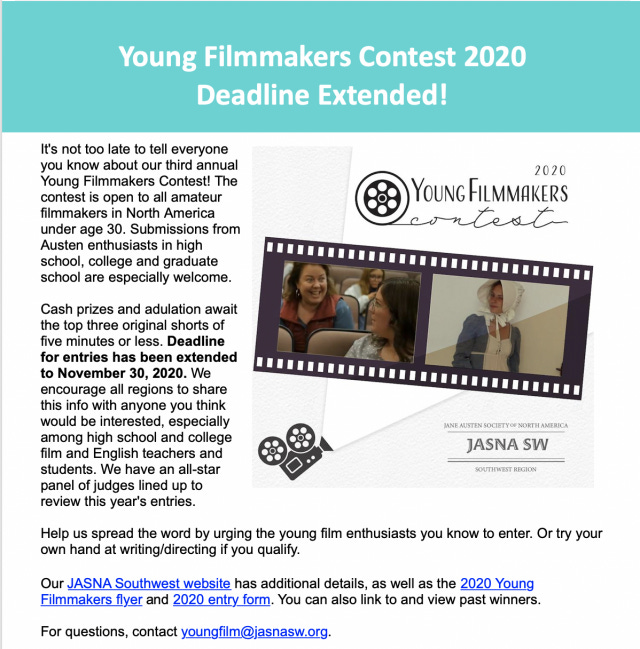 Know another talented young person? Here's a chance to exhibit and delight us. It's a young filmmakers contest sponsored through JASNA Southwest that just extended its deadline until November 30, 2020. I look forward to seeing what this year's pandemic competition brings.

SISTER NOVELISTS / JANE & ANNA MARIA PORTER BIO UPDATE

All of these experiences having been energizing and exhausting by turns, but most of my energy these days is going to completing the biography of sister novelists Jane and Anna Maria Porter, scheduled for publication next year by Bloomsbury. The chapter I'm revising now is about the Porters' experiences with another writer, the Margravine of Anspach, a formidable woman whose son features in Jane Austen's life.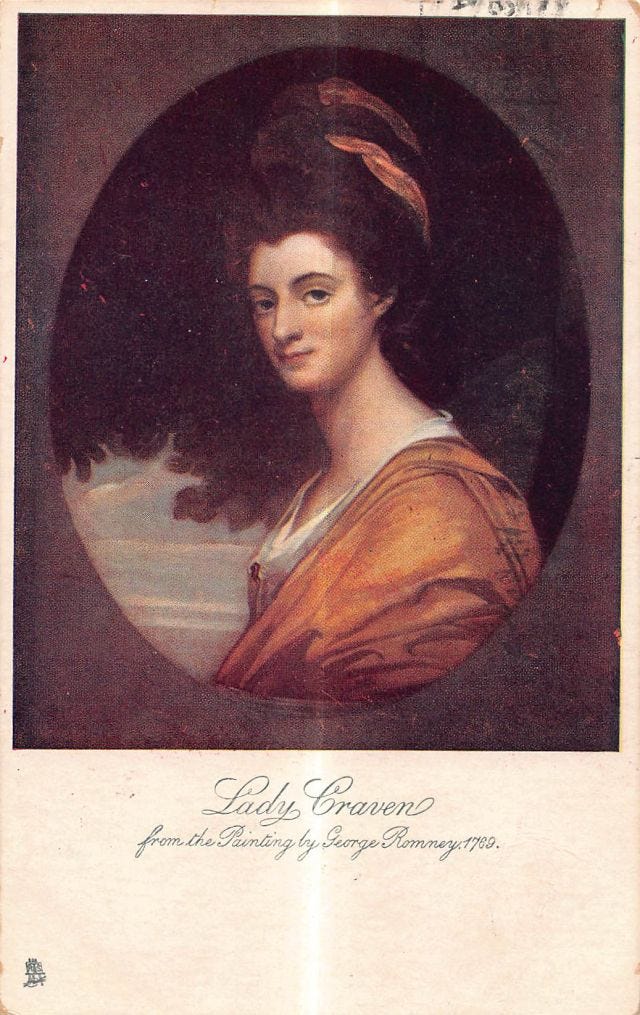 He was that infamous Lord Craven about whom Austen reports, "The little flaw of having a Mistress now living with him at Ashdown Park, seems to be the only unpleasing circumstance about him." I really want to get this chapter right! The things that happened to the Porter sisters with the Margravine are just nuts. For one, the Margravine seems to have put Maria on a liquid diet consisting entirely of alcoholic beverages and fruit. About the book: I'll be sure keep you posted. Stay tuned.

PANDEMIC JANE AUSTEN AND ROLLER DERBY

Last but not least, if you have money to spare, consider throwing a few dollars ($5, $10, or your whole wallet!) at your local roller derby? When the pandemic hit, I was a quarter of the way through Fresh Meat training with the Arizona Derby Dames, one of the world's few banked-track derby leagues. Roller derby of all kinds is really hurting now. It's a pay-to-play sport, normally subsidized by events that are now on a pandemic pause. Most leagues are in financial trouble as they're on hiatus. Want to know more? Here are some things:
Keep rolling, all. I look forward to being in touch again in a month or so. I hope good changes are in store.

Your most humble and obedient servant,
Devoney

P. S. If you want to see the pandemic and stopping it in its tracks in a new way, as well as to learn new scienc-y and math-y words, like overdispersion and stochasticity, then read this piece in The Atlantic. Highly recommended.

P. P. S. As ever, if you have a moment and want to do me and my books a solid, here's how:

IF YOU LIKE TO REVIEW THINGS
Rate/review The Daily Jane Austen on Amazon, Goodreads, or BookBub
Rate/review The Making of Jane Austen on Amazon, Goodreads, or BookBub

IF YOU LIKE TO FOLLOW THINGS
Follow me on Facebook, Twitter, LinkedIn, or Instagram
Follow The Daily Jane Austen on Facebook, Twitter, or Instagram
Follow The Making of Jane Austen on Facebook, Twitter, or Instagram

UPCOMING EVENTS WITH DEVONEY
7 November 2020: "Pride and Prejudice and Zoom" Festival (Glendale Public Library)
14 November 2020: Northanger Abbey prerecorded lecture and virtual Q&A (JASNA New Jersey)
15-17 October 2021: "Jane Austen and the Arts," Jane Austen Society of North America Annual General Meeting, Chicago